Emojis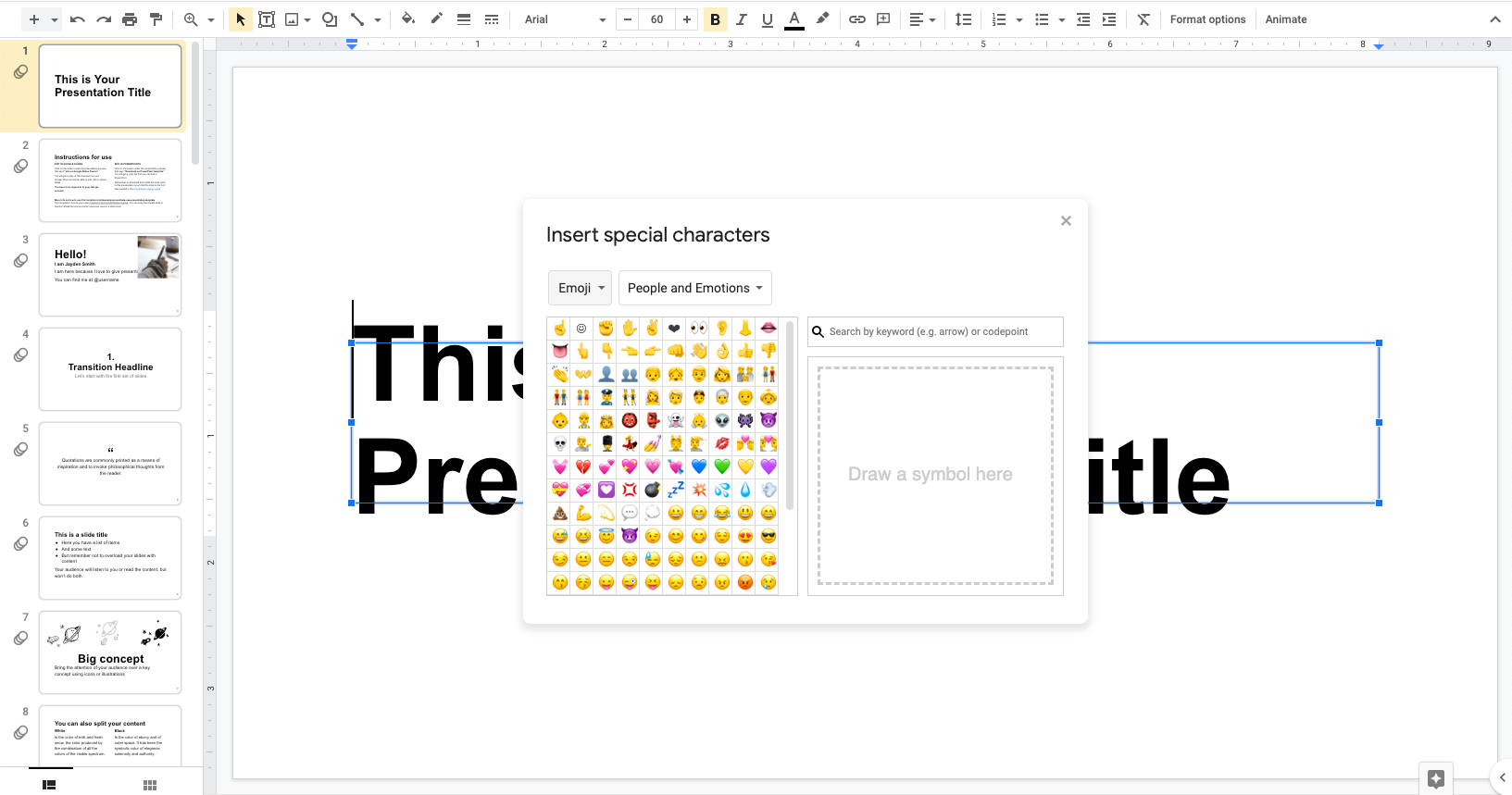 Emojis are special characters and they can be inserted in any text field. To insert them in Google Slides:
Place your cursor in the text field at the spot where you want to insert the emoji.
Go to the Insert menu and choose Special characters.
Select Symbols (the first dropdown) from the Insert special characters panel and choose Emoji. Use the second dropdown to navigate the different emoji categories.
Click on as many emoji as you want and they'll be inserted in the selected text box
Once inserted in the text box, the emojis act like a normal text, so you can increase their size from the text size menu.
More info at Google Slides Help.
Icons
SlidesCarnival icons are usually in one of the last slides of the template. Simply select in that slide the icon you want to use and copy-paste to the slide where you want to use it.
They are editable shapes, this means that you can:
Resize them without losing quality.
Change fill color and opacity.
Change line color, width and style.
You also can create custom editable icons to use in Google Slides.